Zeitgeist trend presentation
'The more time you put into researching trends,
the better the insights'
Bloom has been investigating the changing Zeitgeist trends and consumer foresights affecting the market since 2003.
From Zeitgeist trends to Consumer foresights
Bloom does not work with Top 50 Trends or a new trend list each year. That's because most people just get lost in all those lists. Based on our ZeitgeistMap©, Bloom ranks the consumer trends according to priority, showing you which consumer trends you can skip and which trends can best help you stay relevant.
Trendslation
Our strength is tailoring trends to specific consumers, markets and brands, based on our extensive marketing experience.
From Consumer trends to Food trends, Finance trends, Personal-care trends, Retail trends and more 
At your request we will translate our Zeitgeist insights into a strategy for your business, whether it's Food, Finance, Personal Care, Retail or anything else.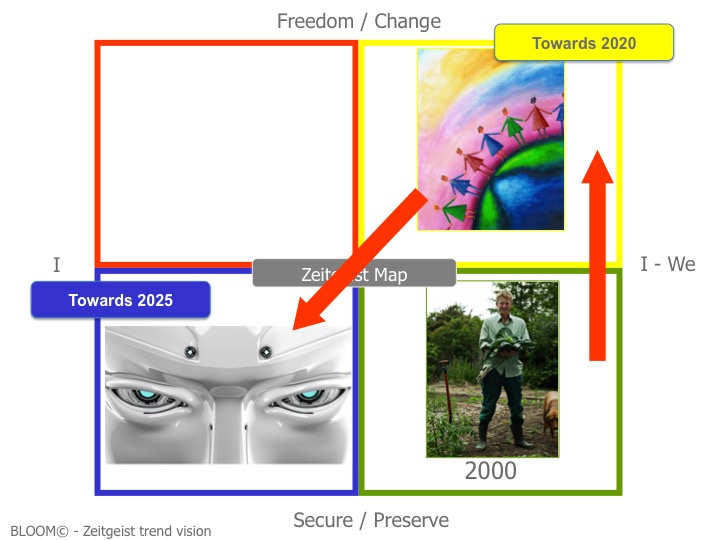 Bloom won the Award for best Trend Implementation Agency.
Duration
45 – 60 minutes: Zeitgeist trend presentation
Option: After the presentation, we can discuss what these trends might mean for your business or your brand.
More information
+31 (0)6 18 55 24 37 (Peter Heshof)
peter@tobloom.nl